Pay a Compliment
If you are looking for a unique way to make a lady feel special then why not pay her a Compliment? With a Compliment you can tell a woman something special without using words. You can say it with a virtual rose, virtual teddy bear, virtual heart or any other virtual surprise displayed in the Compliment list. Such little surprise will make her curious about what you are telling her. But you have also the option to add a personal message to your Compliment.

Pay a Compliment to a woman today and see how it works!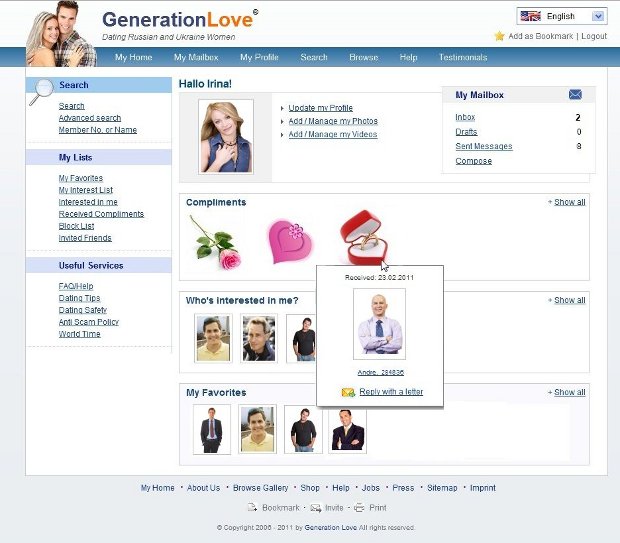 How to pay a compliment to a lady?
Open the profile of the woman you wish to pay a Compliment.
Click on the link 'Pay a Compliment' in the profile menu.
Choose a Compliment from the list.
Enter your message in the text area (optional).
Press 'Send Compliment'.
Choose a lady and pay a Compliment.