Katja & Helmut
I have Found the Woman for Life!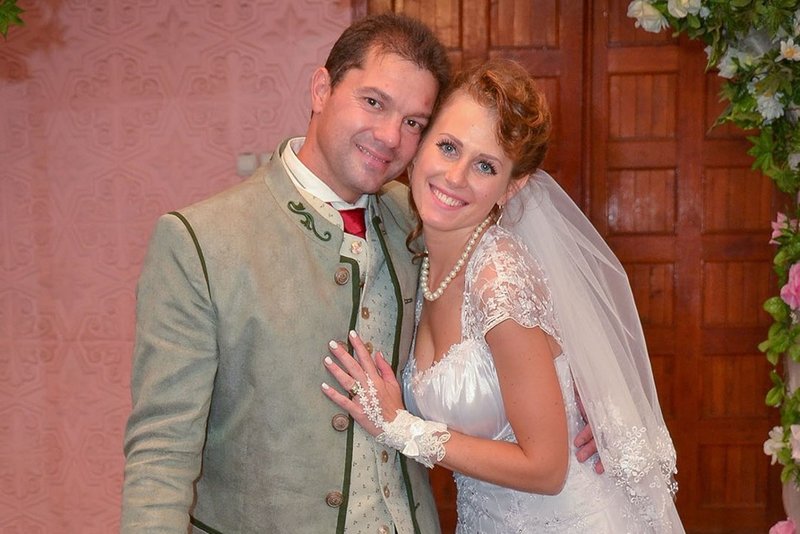 Thank you to the GenerationLove Team, but above all to the local staff in Mariupol who took care of me all of the time, and with whose support I always felt at ease. Admittedly, it took a long way to find my wife Katya with her daughter Lisa, but this also had to do with the temporary unrest. In the end, I have found my women for life here. I am very happy about it, and for me, a dream has come true.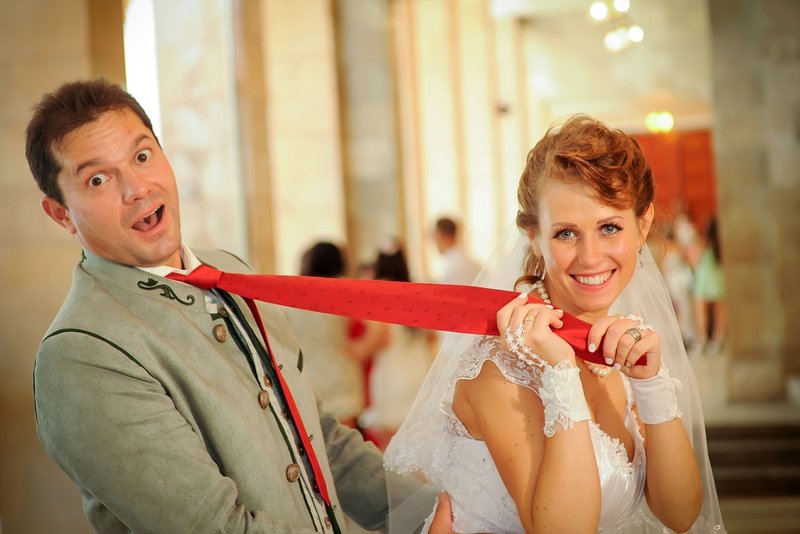 Katya and I have corresponded for an entire year before we were finally able to plan a meeting. We liked each other a lot even while writing, and it seemed as if we already knew each other. You need patience before you meet her for the first time, but once you have visited, you can understand better why it is not always easy to plan a meeting at any given date.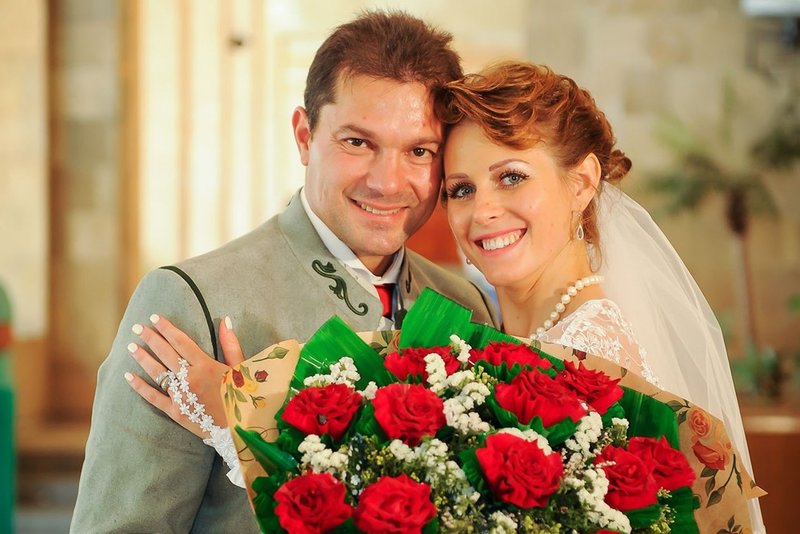 The day came on 25. July, 2016 and we met personally in Mariupol for the first time. Both Katya and I were quite nervous... I remember very well :-) ... but we felt even more attracted to each other than when we were in contact by writing letters... it was love at first sight.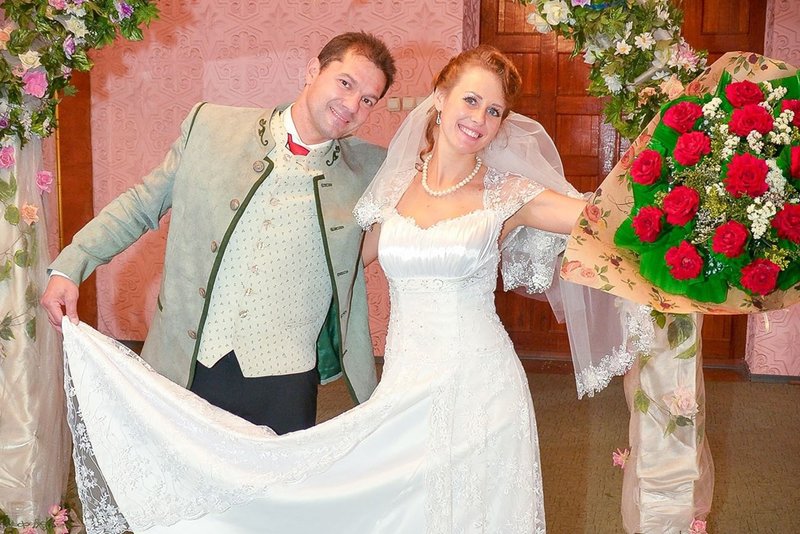 We had anxiously been awaiting our meeting. Katya came to the meeting with a homemade cake. Everything was so yummy! Then we went for a walk in town. The day went by very quickly, but we enjoyed. We didn't  want to part even for 5 Minutes. The next day I was to meet Lisa, Katya's daughter. We immediately found some common ground and got along well, though we didn't speak the same language.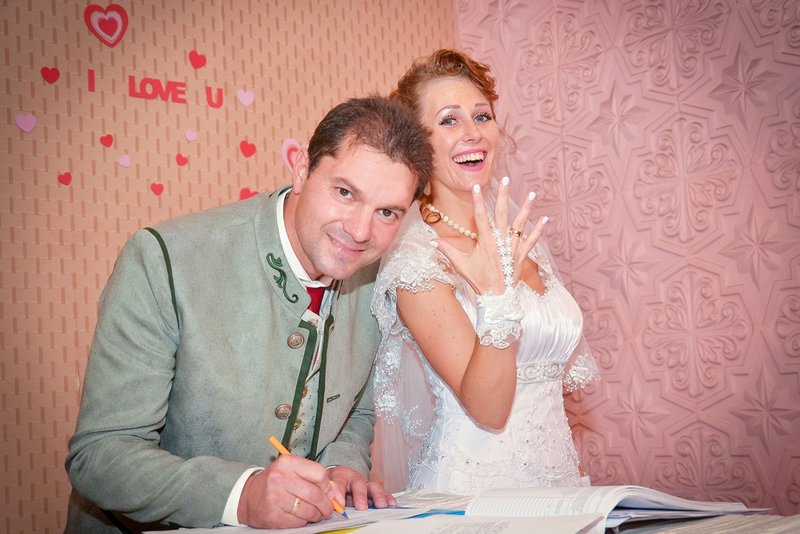 Parting was very hard at the end of the trip. But we knew it wasn't going to be our last meeting. We started talking by Skype, sharing our dailiy lives, with very positive feelings.
When I returned for the second time in spring, I proposed to Katya. That was on May 11. We were at the beach, where it was very windy and pretty cold, but we never felt it. Katya said YES, and that made us both very happy. Then came the day of our wedding on 25. August 2017. We are now a happy family. Katya and Lisa are coming to stay with me on Christmas. Finally the time begins when we will finally be together.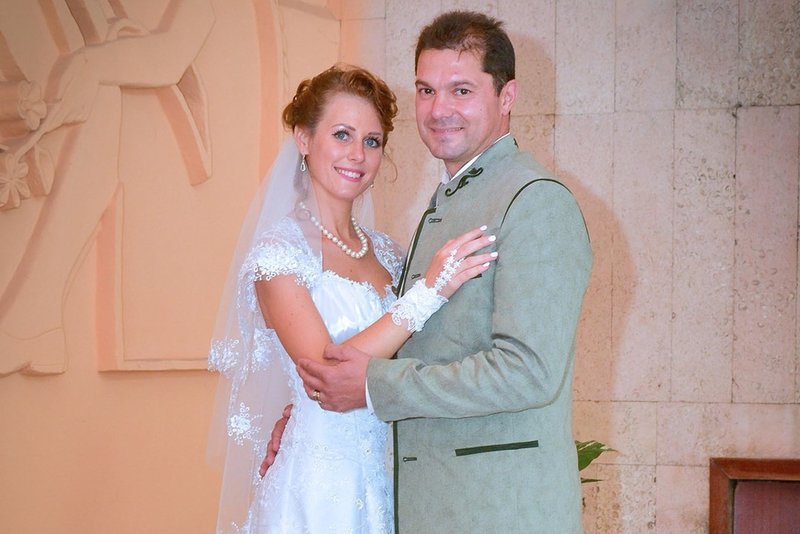 Again, thank you very much to the GenerationLove Team and the local agency in Mariupol, their director Ludmila and staff member Nelli for their work of helping people find thier love.
Helmut and Katja