Wedding of Peter and Irina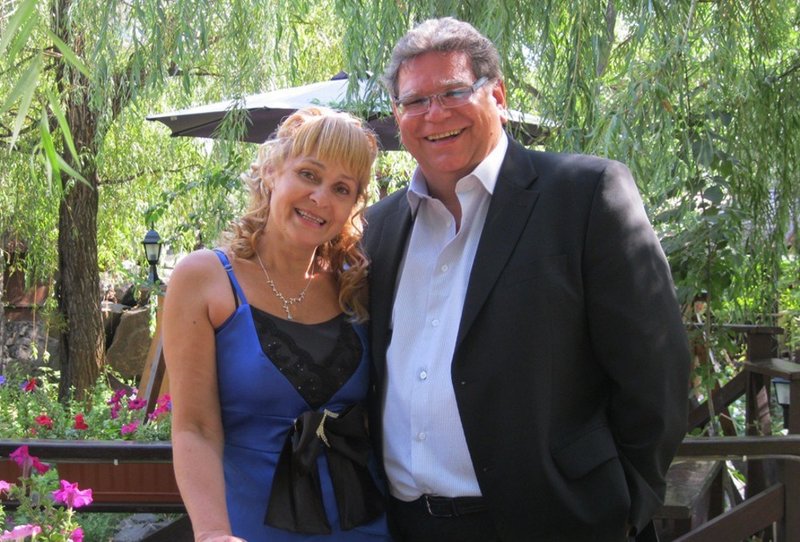 On July 26, 2012 Peter from Germany and Irina from Ukraine married. They had first met in December 2010 through the online dating service of Generation Love. They have written down their beautiful love story to share their own GenerationLove experience. Reviews of those who have met their destiny on GenerationLove are the best first hand experiences and a great encouragement for other singles. Go ahead and read for yourself how Peter and Irina met on GenerationLove, about their first personal meeting and watch their wedding video.
How we got to know each other
Hello dear team of Generation Love!
We, Irina and Peter, have had our own love story come true. Now, we are "just" happy. And we have found the time to continue writing down our story.
One long night in December 2010, it was too cold to spend the night away from home, and too warm in the house, to go to bed. I was surfing the internet and came across the website of GenerationLove. Interested, but without a goal in mind, I signed up and browsed the pages of this dating service.
I was surprised, almost amazed at the personal profiles of the women. All age groups were represented - women from cities that seemed familiar to me, and others that I had never heard before. Slightly amused, I filled out my own profile, eager to see what would happen.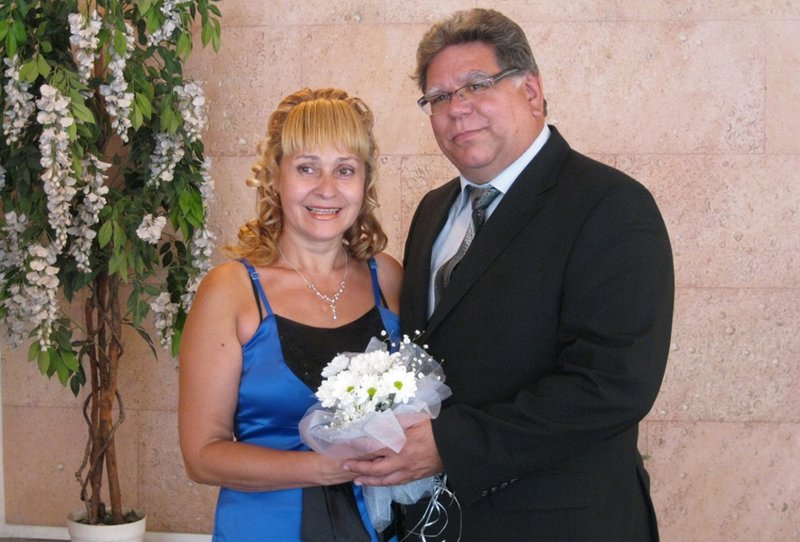 A few days later, I received a letter from a woman. She wrote me she liked my profile and asked if I was interested in an acquaintance. I scanned her profile. Sure, I was interested in an acquaintance! I quickly bought a few credits at GenerationLove and replied. This is how I got to know Irina.
In the beginning, we corresponded, and I eagerly expected her answers, just like a child waiting to unwrap his Christmas gifts. We exchanged letters quite often, and sent each other pictures. In our letters, we described how we lived, wrote about our relatives and our profession. Also, we shared about our countries, so different and yet similar as they are.
She greeted me with a smile... and a kiss
Then we made plans for our first meeting. Several delays only increased our excitement. In September 2011, I boarded the plane from Dusseldorf to Mariupol. To a country familiar from the news and TV documentaries, but still a strange country. I did not really know what I had gotten myself into. A foreign alphabet, a language that had little connection to the languages ​I know. At least I was able to order coffee on the plane to Mariupol.
To change planes in Vienna was, in principle, very simple. Irina was waiting for me at the airport in Donetsk at 2.00 p.m., the temperature around 20 degrees Celsius. And with a smile and a kiss that made me forget the hours in the airport and on the airplane. We took a taxi from Donetsk to Mariupol. I saw familiar advertising on giant billboards, written in still strange for me Cyrillic. Even though I had flown a distance of 3000 km, I did not feel strange in this country I had never known before.
This was because of Irina. She lovingly cared for me. Days in Mariupol passed very quickly. Saying goodbye was hard for both of us. The only glimmer of hope was that she wanted to come to Germany as soon as possible to spend her vacation with me. We bridged the time with daily e-mails and Skype. It was a beautiful ritual between us.
Then I asked her if she wanted to be my wife
On December 22, 2011, after filling out several forms, Irina finally arrived at the airport in Dusseldorf. The twelve days in Germany were a wonderful continuation of my visit to Mariupol. During the time between our first meeting and this one, our ideas and plans had taken more shape. On December 31, I asked her if she wanted to be my wife. She said: "Yes". But the time for her return flight came. We were visibly moved at the passport control. The anticipation of another visit in March could not suppress the pain of parting. At the airport, I put a ring on her finger, which was to remind her of our promise to each other once she was home. Even though it was just costume jewelry, she treated it like a diamond ring. 
Wedding of Irina und Peter
After her return, she began to put her documents together. I got my paperwork and arranged for the translation of her documents. The preparations took about six months. On 12 July, I traveled to Mariupol and I spent two hectic weeks of preparation. On July 26, 2012 our happy end came: I held my wife Irina in my arms.
Peter and Irina from Northrhine-Westfalia