Wedding of Oksana & Ronny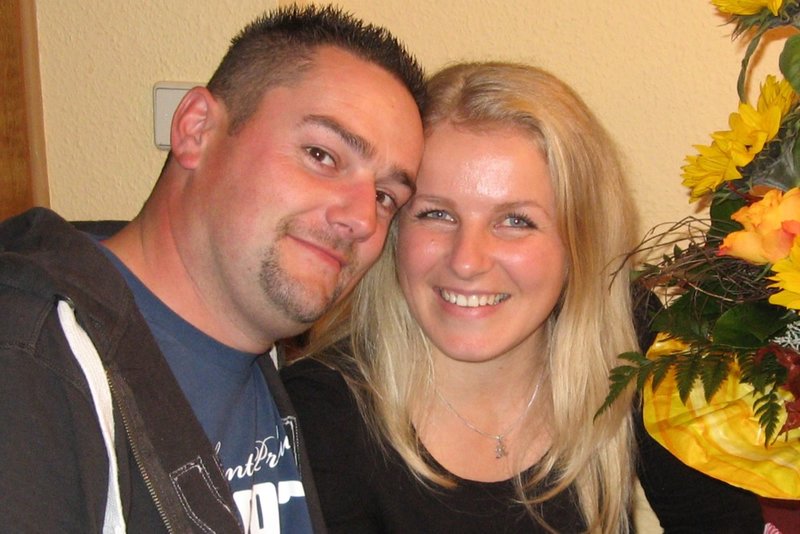 Oksana from Ukraine and Ronny from Germany were married in January 2013. They had met each other through the online dating service GenerationLove. Initially they were only corresponding, until Oksana suggested a personal meeting. A personal meeting is an important test if two people really match. This first meeting in Ukraine was followed by another, and finally they both fell in love. They have decided to encourage other singles to find partners through their own story. But why not read for yourself this review, about their experience with GenerationLove, their first meeting, Ronny's romantic marriage proposal to Oksana and a beautiful Happy End!
How we met on GenerationLove
Without a goal I was surfing the internet, found the site GenerationLove and registered there. Initially, I was very hesitant and suspicious, with no hope to get to know a woman on this site. Most portals ask for a monthly membership fee. Usually, without a result. But GenerationLove was different, and so I decided to browse the profiles in detail. 
I thought, I may be lucky and find someone here. Some women were interested in me and I showed my interest to some. I read many letters and answered some, but somehow I didn't find the One. I had a fairly interesting and long correspondence with one woman. We had a few things in common... But I received a letter from woman who said she liked my profile and wanted to know more about me. It was Oksana!!!
Our first personal Meeting
At first I didn't think it was possible for such a beautiful woman to be interested in me ... and of course I wanted to know more about her. We wrote each other for a while and talked about many things. Later, when we became familiar, and we shared almost everything – just as if we had known each other for a long time. Not a day passed when I did not wait eagerly for evening to come when I could sit at my computer and write Oksana.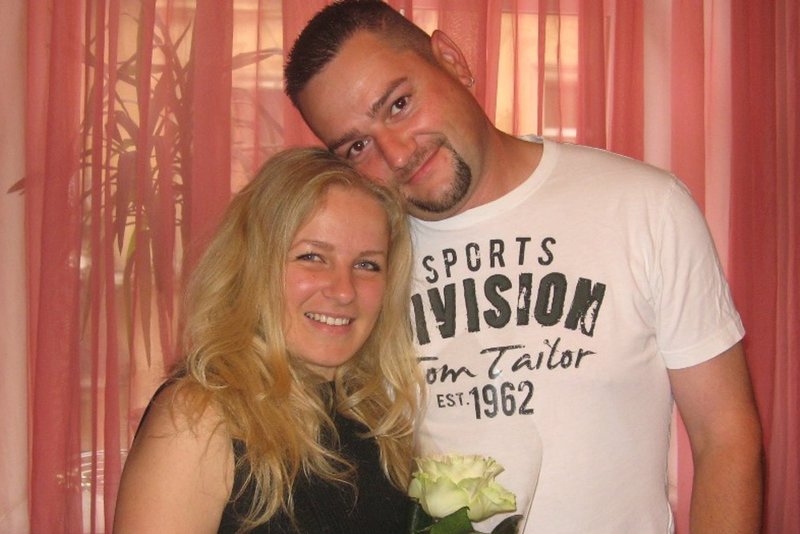 After a while, Oksana suggested we meet in person. So we agreed to meet and I flew to my first meeting with Oksana.
After landing in Odessa, I had to wait for an hour for my he passport to be checked and I was anxious Oksana may not be ready to wait so long. When I finally reached the departure lounge of the airport, I saw only old people and thought Oksana had not come or was already gone. But then I saw Oksana: she was even more beautiful than in her pictures! And suddenly I felt as if the hall was empty and there were only the two of us.
We had a lovely stay in Odessa. And I had a good feeling! This was possible thanks to the support of GenerationLove and their employees. I have never felt alone and everything was well organized. At the end of the beautiful days in Odessa we had to say goodbye. We agreed to continue writing and for another meeting a bit later.
A romantic Marriage Proposal
Then we wrote each other every day we could. And we met in Skype, even though there was a language barrier. The interpreter from GenerationLove supported us very well. Further meetings strengthened our relationship and we fell in love.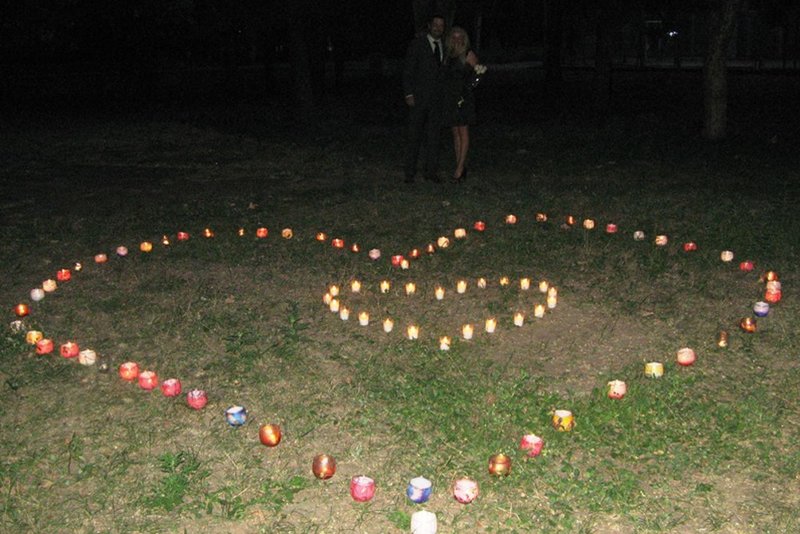 In summer 2012, I decided to go to Ukraine by car, not telling Oksana that I was coming. I wanted it to be a surprise for her. Our interpreter helped me with preparations and organization, and I am very grateful to her.
I placed an oversized heart of candles in a park, stood in the middle of it and proposed to Oksana. I was very nervous. When I asked Oksana, "Will you be my wife?" she joyfully answered: "YES!"
When we had all the papers together, we were married in January 2013, and since then we have been very happy. We encourage all who want a serious partnership and a lovely wife to chek out GenerationLove.
We are very thankful to GenerationLove and all employees for their great support! We wish you many more happy partnerships and nice people.
Oksana and Ronny from Sachsen