Tips to Protect Your Privacy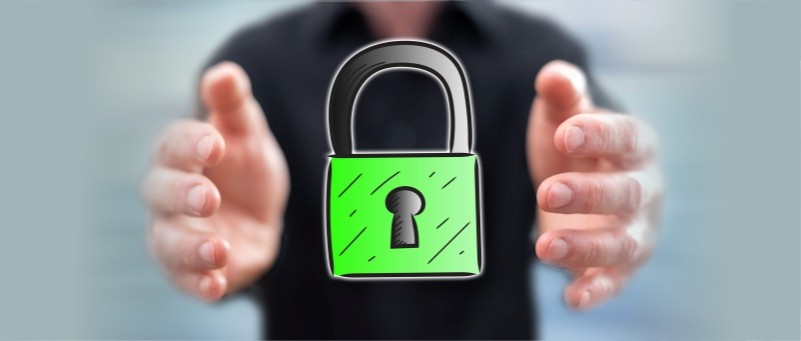 When dating online, don't be too quick to share private contact data.
GenerationLove is a #1 trusted online dating service for lasting relations in Ukraine. A save online dating service for Eastern Europe. Protecting your privacy is important to GenerationLove. To protect our members against fake, we check every profile and every photograph prior to publication. GenerationLove offers a protected and safe dating environment for finding the man or woman of your dreams. Protect yourself against online fake and scam by not sharing private contact information too quickly.
Every year, thousands of singles find new love on GenerationLove and report back about their positive experiences with our dating service. We've put together a few tips on protecting your privacy, so that your dating search goes smoothly. If you are suspect of fake, please contact the GenerationLove support.

1. Protect your anonymity
Take advantage of the protective anonymity of our website before sharing your personal data with a person you've only met online.

Never share your personal contact data, such as your last name, email address, phone number, home address, workplace, etc., in your profile or in your first message.

Only give your personal contact information to another user if you are certain you can trust them.

Always be aware that you can retain control of your experiences online. You can remain completely anonymous for as long as you want.

2. Use your common sense
Trust your instincts. Well-thought-out decisions generally lead to better results. Don't rush. Take all the time you need to develop trust.
If you suspect that the person is not being honest with you, end this acquaintance.

"Love can make you blind", as the saying goes. So be careful before you start to flirt and don't fall in love right away at the first click!


If you have the impression that you communicate with a fake profile, conctact the GenerationLove support.
3. Never send money!
As elsewhere in the world, the internet is home to some dishonest people. NEVER send money to someone you have met online but have never met in person!
If someone asks for money, than this is probably fake. Use your common sense and let us know right away. To do this, you can use the 'Report Abuse' button in the profile view for each member.

If someone asks you for money after you have already communicated through your personal e-mail address or other means of communication, please inform GenerationLove immediately!

Be careful if someone asks you for money, regardless of the reason they give. It will be safer to end such a relationship.
You can not win a heart with money
Always remember, you can't win a heart with money. Please always bear in mind that a sincere person will never ask for money, no matter what the circumstances.
If someone asks for money, it doesn't have to be a fake or a rip-off. But money and expensive gifts can wait untill the other person is sure of their feelings. Money is never a guarantee for a relationship.
If someone asks you for money, use your common sense and NEVER agree to such a request. However, if you believe that such a request is not a fake but an urgent emergency, we are willing to check out this request before you send money. To do this, please contact the GenerationLove support.
4. Personal meeting
If the chemistry between the people is right, you will know when you meet in person. But if you know the other person only through internet yet, than you should follow some hints for the first meeting:
Wait for the first meeting until there is enough trust.

Let a friend know about your meeting, where you will be and how long.

Only meet in public places like a restaurant or Café.

For the first meeting you can also ask a fried to accompany you.

Is you new acquaintance is living in another place, than it should be the man's part to travel to see the woman in her town.

Never send travel money if you are ask for it.

If you want to meet with someone from another country, never act as a guarantor on behalf of another person (i.e. in regional to authorities, insurances, etc.)

More information
Please also read our Anti-Scam Policy, where you will learn how GenerationLove actively works to combat fraud and how you can help protect yourself and others from fake and scam. If you want to report attempted fraud, or if you suspect of fake, please contact the GenerationLove Support.
Always be aware that there are millions of singles who are honest and are seriously looking for new friends, flirt contacts, friendships, or a partner for life. The suggestions above help this majority of honest people and ensure a pleasant and successful search for the right partner! GenerationLove seeks to provide a safe dating environment and Successful Dating.