Still Single - Why Can't I Find a Man?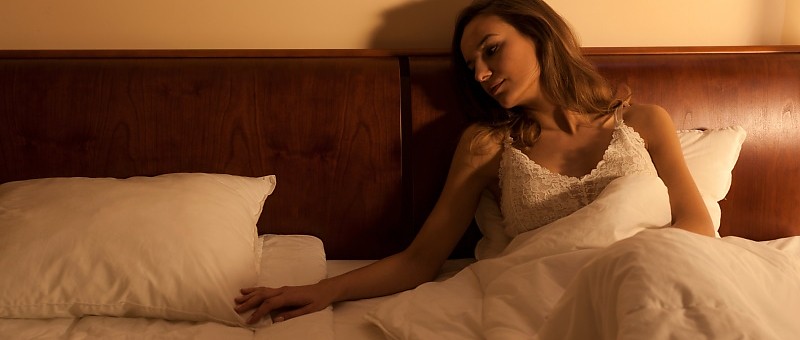 A woman wishes to have a loving man by her side.
As a woman, you have been single for a while and wish to have a loving man by your side? Despite numerous efforts, you are still single and wonder, why don't I have a partner? Why can't I find a man? A relationship is an important part of a woman's happy life. GenerationLove is helping with dating advice to find the man for a fulfilling relationship.

Know What You Want
Even if you really want to find a man, you should think about what you are exactly looking for. There are many men who are looking for a relationship with a woman, but not everyone will be a good fit for you. Before you actively start searching for the man of your dreams, you should be aware of what is truly important to you in a partnership. What should be your future partner's character traits, hobbies, and values? Do you perhaps have a cat or a dog that is an important part of your life? Of course, your future partner doesn't have to share all of your hobbies and preferences, but considering these important criteria from the beginning can help you avoid disappointment.

Be Realistic in Your Search for a Partner
Having expectations and standards for a partner is completely normal and even reasonable. But before you start dating you should know what you are looking for. Many women also have a specific idea of the physical appearance of the man. Some criteria, such as the height of the partner compared to yours, may seem essential to you, but you shouldn't be too picky in terms of appearance. Therefore, don't search for the perfect copy of a celebrity or look for someone who resembles your ex-partner. Instead, be open to new possibilities and don't be deterred by details like a hairstyle, as long as the overall appearance and first impression are positive.

Don't Be Afraid to Flirt
Seek and you shall find! This saying applies to both men and women in their dating search for a partner. Most women still expect men to take the first step and approach them. It's perfectly fine if you share this view, but you shouldn't be too shy if you are interested in someone. Even a woman can initiate a flirtation by smiling at a man in a friendly manner. You will see that men are more likely to approach you when you smile and have a friendly demeanor. Don't be afraid to do the first step when dating.

Pay Attention to Your Body Language
Whether you're with friends at a bar, shopping alone, or using online dating, you can meet a man almost anywhere. Often, a casual encounter can lead to a flirtation and sometimes even a long-term partnership. So, when you see someone you like, make sure that your body language aligns with your intentions. Along with a friendly smile, you can create a positive impression on others through eye contact and an open posture. However, a rigid posture, crossed arms, and limited eye contact indicate disinterest on the woman's part. Women who are shy or nervous may unintentionally send signals that men misinterpret as rejection. Therefore, pay close attention to your body language and try to send the right signals.

Adapt Your Lifestyle
Especially if you have been single for a while, your habits are likely more self-centered compared to one of your friends who has been in a long-term relationship for years. As a single person, you plan for yourself, organize your free time according to your wishes, and do whatever you want. However, if you're looking for a committed relationship, you should be willing to compromise. Before dating someone make sure your are ready to dedicate time to your partner and plan activities together instead of endless shopping trips with friends. Be ready to adjust your lifestyle a bit so that a man feels comfortable in your presence and enjoys doing things with you.

Key Takeaways
Meeting a man is possible in almost any everyday situation, whether it's shopping, at a bar, or through online dating. Before embarking on an active search for a partner, you should become aware of the character traits and qualities that are important to you in a partner. However, don't focus too much on external appearances and have realistic expectations when dating. Also, ensure that your lifestyle is not too self-centered and allows time for a partnership.
If you are searching for a partner and interested in dates, you can express your interest by smiling warmly, making it easier for men to approach you. Pay attention to your body language and make sure it aligns with your intentions. You can consciously use your body language to your advantage: seek eye contact and maintain a relaxed, positive posture to show your interest. Keep the crossed arms and limited eye contact for encounters that haven't sparked your interest. These GenerationLove tips can help you have more success in flirting, especially if you are shy or nervous, so that the man of your dreams has the courage to approach you.

In the GenerationLove dating guide, you can find more information on this topic. Tips in the article "How to Find the Right Partner" will show you ways to find a happy love life. You will also find information about the 7 Golden Rules of dating. And you will learn how your idea of a perfect partner can make the search for love more difficult.